DIY WiFi/MIDI Remote control box for X-AIR: WORKING!
Tl;DR - I've built a portable WiFi/MIDI mixer control box that allows MIDI or completely wireless operation of an XR18 mixer. typical uses include talkback routing, "Cough box" on the talent table or a way to quickly route/reroute signals
Based on the Adafruit HUZZAH32, this unit can run on a USB cable connected to a small USB "brick" or it can also run on a LiPo battery. Signal output is a combination of MIDI and WiFi. At the moment, the WiFi info (SSID/Pass) and the IP address of the target Mixer is hard-coded in the source before downloading to the chip.
So, you can plug in the USB cable and charge brick for long term use, and the MIDI cable for sure-fire control, or you can run on batteries and use WiFi to be completely portable! In wireless mode on batteries, it is REALLY fun!
This is really a V1.0 "proof of concept" design. I built it in a leftover project box and the unit is cumbersome to reprogram. I plan to add an OLED display to allow the WiFi / IP info to be input from the front panel, and also to allow button functions to be programmed.
Here are some pictures: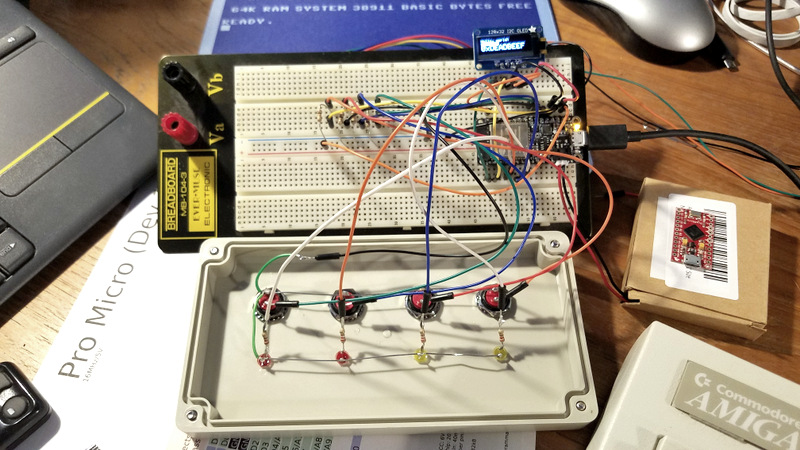 The first prototype on the breadboard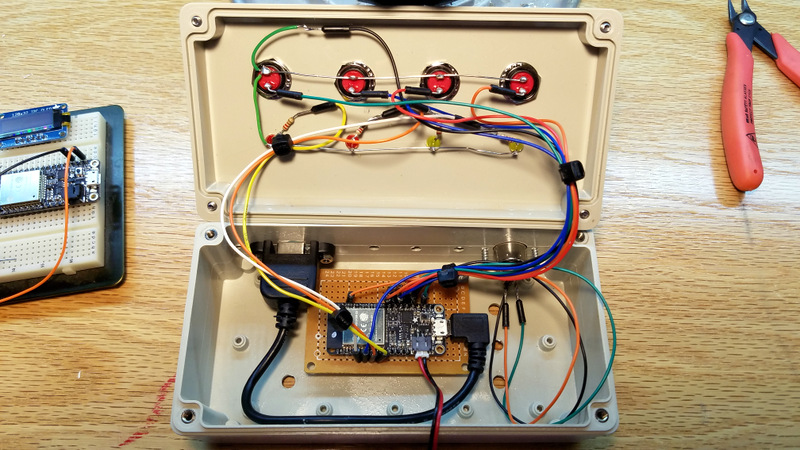 Closeup of the case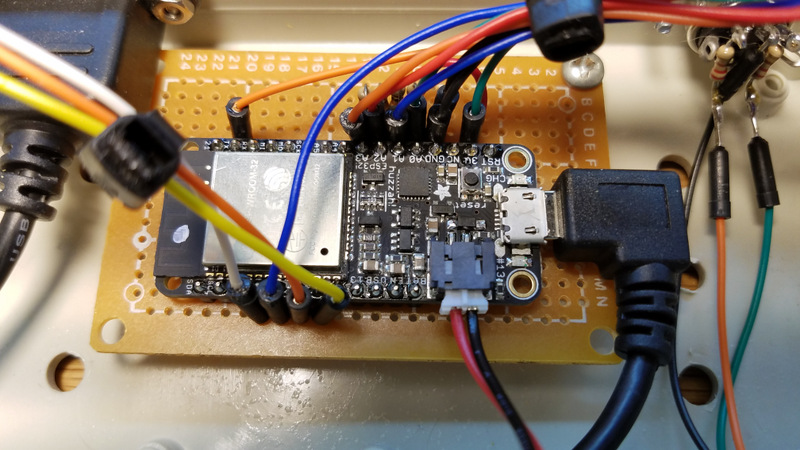 Closeup of the microcontroller (HUZZAH32)
All Buttoned Up!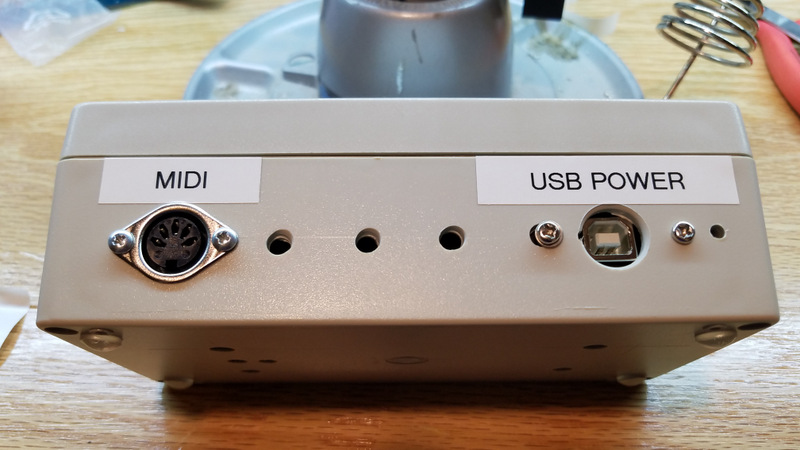 Rear panel
Unit in operation
And lastly, I have a video of the unit controlling my XR18:
https://youtu.be/CI1OQnQrRa4
I'm happy to answer any questions and welcome ideas on how to improve the design. Thanks to all the forum members that helped steer me in the right direction!
-- Vern